Retiro Diocesano de Adviento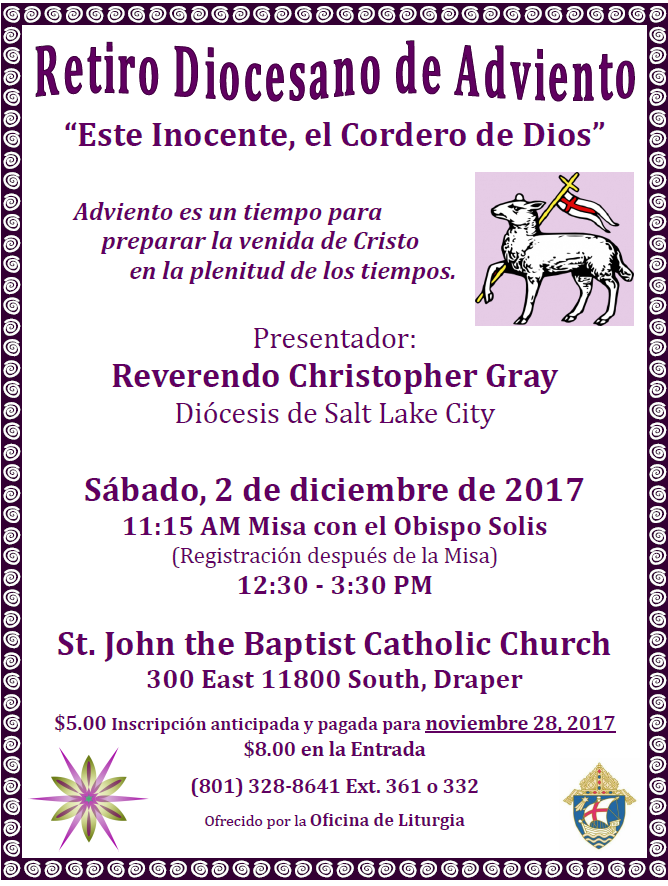 $5.00 Inscripción anticipada y pagada para noviembre 28, 2017
Para inscribirse, comuníquese al (801)328-8641 Ext. 361 o 332
Young Adult Advent Reflection with Bishop Solis
Catholic Advocacy Training
Learn to Meddle in Politics the Catholic way. This workshop will help prepare Catholics to meet with their legislators at Utah's Capitol during the 2018 legislative session.
Natural Family Planning, St. John the Baptist, Draper
Saint John the Baptist Church, Room A, Draper. 10:00 am - 12:00 noon. Pre-registration is required. $20 per couple.
A Meet & Greet with Scouting Leaders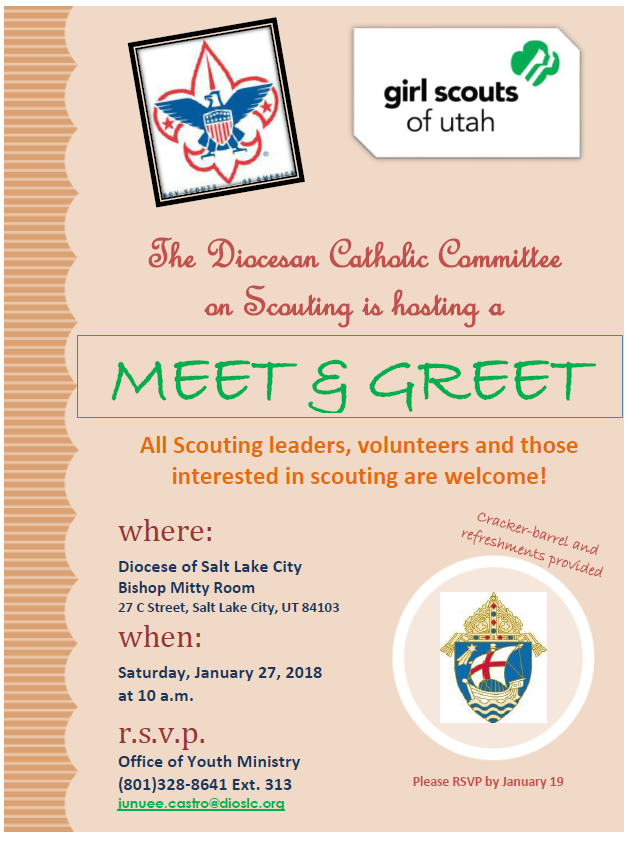 | | |
| --- | --- |
| Event Date | 01-27-2018 10:00 am |
| Event End Date | 01-27-2018 12:00 pm |
| Cut off date | 01-19-2018 11:55 pm |